Who are our donors?
We appreciate people like you who want to make a difference in the life of a child! The MVEF works with volunteers, corporations, the community, Mt. Vernon staff, alumni, and so much more.
Donor Options
Donors have a variety of ways to contribute and enhance the educational opportunities at Mt. Vernon.
---
MVEF Honor Roll

A Community Is Only As Strong As The People In It
As a member of the Mt. Vernon Education Foundation Honor Roll, you'll share in a common goal to positively impact Mt. Vernon Community School Corporation. And as a champion of our school system, you'll help ensure a high-quality education for all of Mt. Vernon's kids.
Superintendent Circle $50,000 and above


Kevin and Jill Prefontaine
Legacy ($10,000+)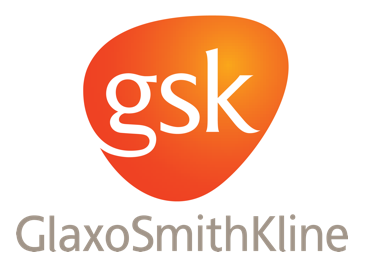 Visionary ($10,000-$24,999)
Amazon
Ambrose Property Group
Context Design, LLC
Sara and Tom Joyner, Joyner Homes
Lancer+ Bebee
Aaron Lanteigne, Thrivent
Tony and Flory May
United Way of Central Indiana
Innovator ($5,000-$9,999)
Brian and Stephanie Kinnaman
Eric and Gina Kammerer
Jeff and Belinda Young
Larry's Lawn Service
McCordsville Family Dentistry
Emcor
Indiana Youth Institute
Eli Lilly
Matt and Shannon Walls
Seals Funeral Homes
Barry and Ingrid Stadler
Greg and Nancy Werner
Todd and Christina Walrod
McDonald Family Dentistry
Mositure Management
Seals Funeral Homes
cch+a
Daniels Vineyard
Exemplar ($2,500-$4,999)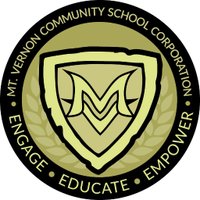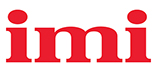 Marathon Event Marketing LLC
Tim and Stephanie Schafer
Bill and Linda Riggs
Scott and Amy Shipley
Kurt and Peggy Schleter
Pearson and Jeannine Miller
Victor and Maria Bond
Duke Energy
IceMiller
Greenfield Banking Company
Nine Star Connect
Edmentum
CSO
Heaven Hill Distillary
Mike and Libby Harris
TapSnap
Teresa and Chad Gooding
Key Bank
Mt. Vernon Optimist
Greg Eilkins
Jeff Young
Scholar ($1,000-$2,499)
Frischkorn Law LLC
American Health Network
Ice Miller
Custom Exteriors
Ratliff Construction
Mt. Vernon High School
Stifel
Henry and Audrey Yee
Travis Bunnell, O.D.
GFS Gordon Food Service
Jack and Rose McKinney
Robert and Laura Klinestiver
Greenfield Banking Company
Larry and Jennifer Longman
Tonya Galbraith and John Goss
Jason and Anna Swingle
Kelly and Vernee Eads
Mark and Marcia Piercy
Rob and Tina Montgomery
Fortville Elementary PTO
Jeff and Carol Taulman
Mt. Vernon Education Foundation
Greg and Marla Rollo
Dave and Lisa Heitman
Donald and Kimberly Gilpin
J.K. Haley & Associates
Mike and Libby Harris
Chris and Anne Dunlavy
Beverly Baugh
Jason and Jennifer Shelton
David and Mary Adams
Phil and Gwen Scrogham
Ben Eades State Farm
Manship Consulting
Salesforce.com Foundation
NineStar Connect
Gary and Heather Johnson
Brett and Jin Crow
Talk to Tucker Realty
DEEM
Mike and Carrie Berry
Mt. Vernon Middle School
H.J. Umbaugh & Associates, CPA, LLP
Steve and Jan Viehweg
Kristin Curts
Brandon and Alyssa Wiseman
D.R. Horton
IU Health Plans
US Bank
Ron and Renee Oldham
MJ Insurance
Assured Partners
Meijer
Robert and Brooke Tharp
Derek and Tracy Furnas
Stephanie Miller
Brent and Lisa Holverson
Natalie Rollman
Luke and Stacy Webber
Leader ($500-$999) 
Jeffery Crague
Fall Creek Veterinary Hosptial
Geist Orthodontics
Alissa Lockwood
Jeff and Holly Brown
Steve Heather and Hannah Whitaker
Rick and Mandy Perdue
Tim and Jennifer Hermann
Church Church Hittle & Antrim
Tim and Erin Flick
David and Jill Marker
Mr. Mike and Dr. Amy Ertel
Steven Mast
Lance and Melissa Anderson
Frederick Fentz
Burch Lin
Kemper CPA Group, LLP
Matthew and Angie Bauer
Michael Benz
Jenny L Humerickhouse
Donna Cowan
Wendi Mott
Ron and Joni Greulich
Tim and Penny Wiseman
Dan and Dawn Justus
Hadley Dental
Chris Gray
Alan and Elizabeth Alford
Michael and Thea Fleck
Barry and Debra Wood
Old Yard Recycling
John and Mindy Myers
Kevin and Heidi Smith
Anthem
Fortville Feeders
Proportion Air
Bill and Donna Warfel
Todd Bieberich
Rob Robey
Jon Jacobi
Fortville Police Department
Jack and Pam Parker
Laura During
Mentor ($100-$499)
Amanda Alton
Greg and Cindy Roach
Michael and Lisa Koon
Chris and Wendy Smedly
Diane Dwenger
Jeffrey and Angela Mull
Clark Glazner
Larry and Carol Simmerman
Colette Childress
Dan Payne
George Plisinski
Hannah Bruggeman
Jay Jones
Jeff and Alyssa VanVactor
Heather Chase
Justin Golf
Kaitlyn Zelepugas
Kasey Voller
Kathryn Wilhelm
Kellie and Joe Freeman
Kimberly Roberts
Cindy Smith
Angie Mackall
Mitch and Amy Reeves
Adam and April Lemmon
Jeff and Mary Harrington
Shane Robbins
Craig and Heather Williams
Sandi Bragdon
Robert and Shannon Dragoo
Bryan Burney
Pence, Low, Brooks Insurance
Guy and Kathleen Vahle
Cierria Schmalzreid
Megan Oldham
Lisa Jobe
Brian and Gina Dowden
Dan and Cathy Lane
Pro Cut Lawn & Landscape
Ernest Oden
Ashley E Schenck
Virgil and Sarah Weaver
Christopher and Sally Downs
Shirley Norris
Penguin/Random House
Angela Delello
Voelkel's Collison Repair
Kris and Deidre Frye
Gregg and Lou Morelock
Jennifer Caldwell
Scott and Susan Boyle
Billy and Stacy Muffler
David and Jennifer Sweet
Danielle Stindle
Jim and Diane Willson
Mark and Leann Glazier
Diana Parker
Thomas and Karen Ferrara
Andrea Yovanovich
Trever and Kelly Brown
Michelle Shaw
Mike and April Ashley
Don and Amanda Fronek
Cindy Cobb
Dana Hochstedler
Casey Dodd
Chad Masters
Charles Gray
Kisha and Danielle Nuckols
Jim and Kristen Cohee
Bob and Angie Fimreite
Mike Horton
Becky Batchelor
Ruth Sharrett
Donald Munden
Brett and Elaine Walker
Sarah Terrell
Tony and Jennifer Adams
Forrest Gaston
Community Health Network
Andrew and Gina Jones
Trisha Evans
Gary Cheryl and Courtney Cochard
Joe and Kellie Freeman
Mitch and Melissa Burk
Lauren Bailey
Jeff and Amy Tucker
Ronald and Kathelene Cox
Josh Miller
Douglas R Armstrong
Luke and Stacy Webber
Jenn Cox
Dave and Lori Vaughan
Steve and Tunisia Beaver
Mark and Tamara Lewin
Rachel Ross-Kroemer
Lorraine Ewing
Sarah Helms
Brian and Angela Harter
Marcia Doty
McCordsville Elementary School
Adam and Meredith Peine
Jamie and LeAnn Worley
Amanda Lopez
Brandy Wagner
Caroline Anderson
Greg and Mary Gibble
Jeff and Julie Augustinovicz
Jeffrey Paige and Jackson Harker
Barbara Taylor
John and Suzanna Annakin
Richard and Shannon Schiller
Jerry and Tanequa Footman
Mark and Sherri Jenkins
Chris Pittard
Steve and Carol Spicer
James and Lauren Mills
Kristin Hahn
Dan and Nichole Lynch
Tony Kathy and Braxton Ratekin
Erin Hays
Tom and Claire Strayer
Scott Adkins
Heather Whitaker
Karla Lilly and McKenna Riddle
Bronwyn Kotarski
Erin Hardin
Ann Shirley
Rachel Faudree
Ryan Stults
Ryan King
W. Margaret Johnson
Matt Belvo
Robert Dunn
Larry Darrah
Ross Ferson
Patricia Marvin
Mike Raters
Veronica Kirby
Dennis Duckworth
Hugh and Lisa McVicker
Robert and Sheila Allen
Patrick Crouch
Margie Whitaker
Darrell Thomas
Jason Wells
Doris Johnson
Gwen Scrogham
Friend ($1- $99)
Gregory Karlenn and Warren Gamblin
Melissa Beck
Alan Lanteigne
Megan Greulich
Nikki Scruggs
Rick and Kristi Isham
Kristin Wilson
Jesse and Sara Keljo
Sharon Eads
David Jodi and Jordan Schacherer
Brian and April Smith
La Moine Bledsoe
Brendan Jennifer and Bailey Fleming
Doris Herbert Johnson
Timothy and Kristi Norton
Ken and Jerri Fry
Mark and Jill Chatterson
Jeffrey and Leslie Slinker
Paige Carson
Alesia Collins
Rob McIntyre
Melissa Poole
Mr. and Mrs. Mike Bedwell
Mike Branson
Rhonda Craig
Brian Bishop
Amy Cherry
Jessyca Domer
Tony Wilson
Matthew Bechtel
Wendy Beard
Tamara Carper
Baron Simmerman
Mr. and Mrs. Bob McClintock
Eric and Traci Saylors
Randy and Kathy WIlson
Craig and Suzanne Arnold
Nicholas Ragan
Scott and Carla Renforth
Donna Story
Caleb and Alyson Zelencik
Frank and Patricia Beaty
Matt Sell
Mark Noesges
Jon and Christina Smith
Ralph and Charlotte Sears
Karen and Samantha Gawrys
Lorman Education Services
Ben Batman
Trina Conover
Mary Kay Gibson
Brenda Ratliff
Bill and Amy McCleery
Rita Osborn
Joseph and Shawna Scheumann
Pam Debaun
Lisa Tappy
Adaggios Banquet Hall & Conference Center
Abram Witten
Joe Burton
Joe Turner
Dayna Kistler
Brian Sturges
Erica Bruton
Justin Goff
Jeremy and Rachael Oesterling
Bryan and Christy Stiff
Lindsey Conn
Virginia Richards
Helen Michelle Vriesman
Don and Alison Steel
Villas at Blossom Trace HOA
Georgia Sinclair Strickland
Mary Lynne Halfmann
Ron and Julia Carpenter
Marc and Heather Bucksot
Marvin Patricia and Marvin Hunt
Mark and Lisa Hannah
Terry Craig
Rick and Lisa Johnson
Mark and Dawn Langdon
Michelle Grill
Terran Williams Photography
Samantha Foster
Darci Pellom
Marty and Renee Wentz
Greg Walter
Susan Cotter
Jerry and Susan Dunn
Robert and Patricia Williams
Ronald and Linda Brandes
Christopher and Kelly Fleming
Michael and Julie Prather
Brodyn Gray
Zak Weaver
Andi WIchman
Mark and Gretchen Sitton
Mt. Vernon High School
Carinne Collier
Barry and Wendy Vinard
John and Elizabeth Oestreich
Brian and Renita Elliott
Andy Crouch
Heather Blaudow
Kathy Tingwald
Kimber S Blackwell
Penny Sokol
Roxanne Krepper
Delinda Deckard
Brooklyn Doup
Holly Verdeyen
James Stout
Tom and Mary Crickmore
James Madison and Cole Case
Steve Doud
Salsberry Garden Center
Joan Kerulis
David and Rita Berg
Scott and Sherri Imel
Scott and Julie Fouts
Kevin Doyle
Bret Neylon
Lynn Green
Richard McGill
Jill Chastain
Greg Donoho
Bryon Stommel
Kayla Wiseman
Jill Selvey
Samantha McMinn
Karen Ritter
LISA G SLOAN
Stephanie Vail
Chris Spangler
Connie Zornes
Tom Zornes
Diana Osborne
Candy Burns
Dee Ann Nicholson
Sally Letsinger
Jeff Bewley
Tracy Henry
Kelly Robbins-Cripe
Brian Bennett
Mike and Cynthia Swoveland
Tom Veach
Andrew Peterson
Erik Lechlitner
Candee McBee
Matt and Monica Nichols
Jason Trennepohl
Justin Lechlitner
Mr. & Mrs. George Rafert
Brian and Anne Adams
Keyia Pearson
Michael and Michelle Archer
John and Melanie Starneri
Meigan Thornton
Rob and Jodi Gilman
Upgrade Lawn & Landscape LLC
John and Cara Boyer
Gene and Liza Espinosa
Craig and Lena Asbury
Kenneth and Lori Thompson
Warren and Michelle White
Kelsey Williams
Jennifer Rodgers
Jeff Buckman
Kaitlin Dunlavy
Courtney Treon
Jordan Sell
LouAnn Ewing
Brian Shelbourne
Katie Shelbourne
Chris and Amy Nichols
Terry Buckman
Katelyn Buckman
Patty Bennett
Pamela Corman
Courtney Streicher
Jennifer Campbell
Nancy Fentz
Brandt McCoskey
Kathy Ratekin
Kristina Faudree
Micaela Elmore
Jeffrey and Angela Somers
Ed and Jenna Coleman
Emily Vail
Tripp Babbitt
Kelly Babbitt
Karen Wyatt
Kimberlie Neuffer
Angie Kelly
Sally Prunty
Hugh Flowers
Ancil and Barbara Paugh
Mike and Cathy Douglass
Bill and Bonnie Reynolds
Robert and Deborah Smith
Kristin Hahn
Russ and Lori Slagle
Rockin 4W Ranch Corp
Mark Hanes
Grant and Lisa Lindman
Brook Jones
Doug Williams
Matt Salasky
Marisa Cocokios
Tiffany Creager
Katie Williams
Trent and Amy Bell
Tatchi and Stacey Anouan
Larry and Mary Webb
Gregory Y'vette and Hannah Jones
Kaylee Lyons
Margarita Dwyer
Christi Bickley
Nicole Johnson
Randi Ousley
Fred Granger
Ann Ash
Gina Gonzales
Joe Anderson
Cayla Mustin
Steve Wheeler
Cara Adams
Patty Bennett
Treasure Coonce
Misty Hall
Joan Heiden
Emily Koesters
Adam and Jessica Lykens
Stephen and Lisa Buchanan
James and Nicole Mitchell
Mark and Kyra Davis
Ashley Rowland
Larry and Cynthia Christian
Joseph and Judith Williams
Kim Stancombe
Tracy Shepard
Chris and Stephanie Lemke
Sarah Hampton
Brian and Sherry Ballard
Tom Kirby
Denise Kirby
Maggie Brown
Christopher and Shana Wolfenberger
Jon Hedrick
Lauren Hedrick
Kathy Bentley
Ashley Glant
Alexandria Stanfield
Robert Douglas and Staci Starcher
Sarah Jones
Zachary Coons
Andy and Brooke WIlson
Taran Sombke
Vanessa Todd
Nick and Regina Osborne
John and Theresa Benz
Jill Startzman
Matthew Powell
Kayla Kollmann
Bill Debbie and Casey Adams
Reggie Becky and Rick Andes
Allyson Smith
C and J Austel
Justus Schneiber
Alice Wilson
Lauren Virt
Kyle Forsythe
Kendra Eberhard
Megan Berry
Hanna Abebe
Brayton Shannon
Brieann Staker
Michael McQuitty
David Sherry and Allison Hawkins
Lincoln Hine
Corey McAllen
Courtney and Amy Franklin
Tena Jones
Elizabeth Hampton
Heidi Williams