Jill and Kevin Prefontaine, Ryan Fry Excellence in Education Award
Without a doubt Jill and Kevin Prefontaine bleed black and gold, it is so evident that they have a deep love for Mt. Vernon School District. Jill served on Mt. Vernon Education Foundation (MVEF) board for six years and two in the capacity as President. She was given Emeritus Board Status by MVEF in 2020.
Jill approached MVEF Executive Director Renee Oldham with an idea for an award that she wanted to provide that would honor her brother Ryan and her love for MV and teachers. Her father Ken was a beloved math teacher at MV for over 30 years.
"We are truly humbled and grateful for this annual generous gift of support from Jill and Kevin who values what Mt. Vernon Education Foundation does to support students, staff, and schools in the Mt. Vernon School District," said Renee Oldham, Mt. Vernon Education Foundation Director. This remarkable meaningful gift will provide a lasting impact for our teachers and staff for many years to come. I am in awe of Jill and Kevin and their commitment to our staff and students, they are just extraordinarily, humble, kind, and generous people."
Ryan Fry Excellence in Education award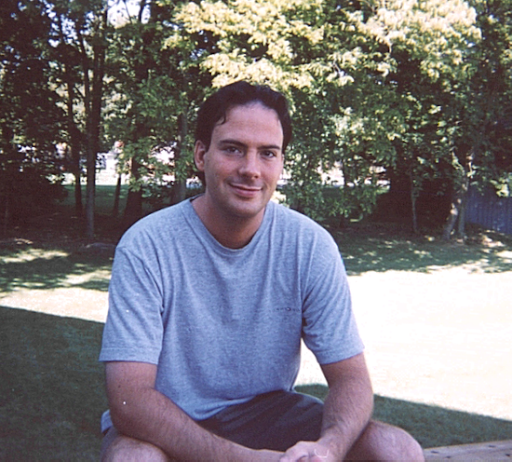 An excerpt from Jill Prefontaine at the 2019 MVEF Black and Gold Gala where she announced the Ryan Fry Excellence in Education Award with her parents in the audience.
"Tonight we are introducing the Ryan Fry Excellence in Education award. Ryan Fry is my brother but he passed away 11 years ago. Since he passed away, I have always wanted to give away money in his name and have it be truly impactful in someone's life. So, Kevin and I have decided to create this award and combine the love I have for him with the love I have for great teachers. The Mt. Vernon Education Foundation started the Teacher of the Year award program last year and we gave away our first awards to Mr. Shaver at the High School and, Mr. Trowbridge at McCordsville Elementary. This year we will be giving away two more. We will also be providing last year's recipients Mr. Shaver and Mr. Trowbridge received a cash award as well.

I believe teachers don't make enough money for the incredibly impactful jobs that they have. I know great teachers probably don't care about the money but wouldn't it be nice to spoil them every once in a while? So, tonight, in Ryan's name, we are starting this award and from now on the recipients of the Teacher of the Year award will also be receiving $1,000 apiece to do whatever they want to do with it! Now, this is just my two cents, the recipients can truly do what they want with the money but since it's in Ryan's name, I know he would be disappointed if I didn't mention this. Ryan passed away at the age of 30 with over $100,000 in his bank account. I mean I was 27 at the time and I think I had about $4,000. So, the fact that he saved like 96,000 more dollars than me in about the same amount of time is pretty impressive, I guess. He once said to me "I know you think I'm a cheapskate but the truth is I would spend any amount of money on experiences, just not material things." That has and always will stick with me. I have adopted his motto to my life, and I hope that the recipients will maybe spend some or all of the money on an experience with the people they love."
---
Since the inception of the Ryan Fry Excellence in Education Award in 2019, the Prefionatines have provided over $25,000 to support our Teacher of the Year and Staff Member of the Year finalist with a gift of $2500 each. In addition, in 2021 they also provided a $500 cash award to all of our district building finalists to recognize their excellence and dedication to Mt.Vernon Community Schools.